Covid-19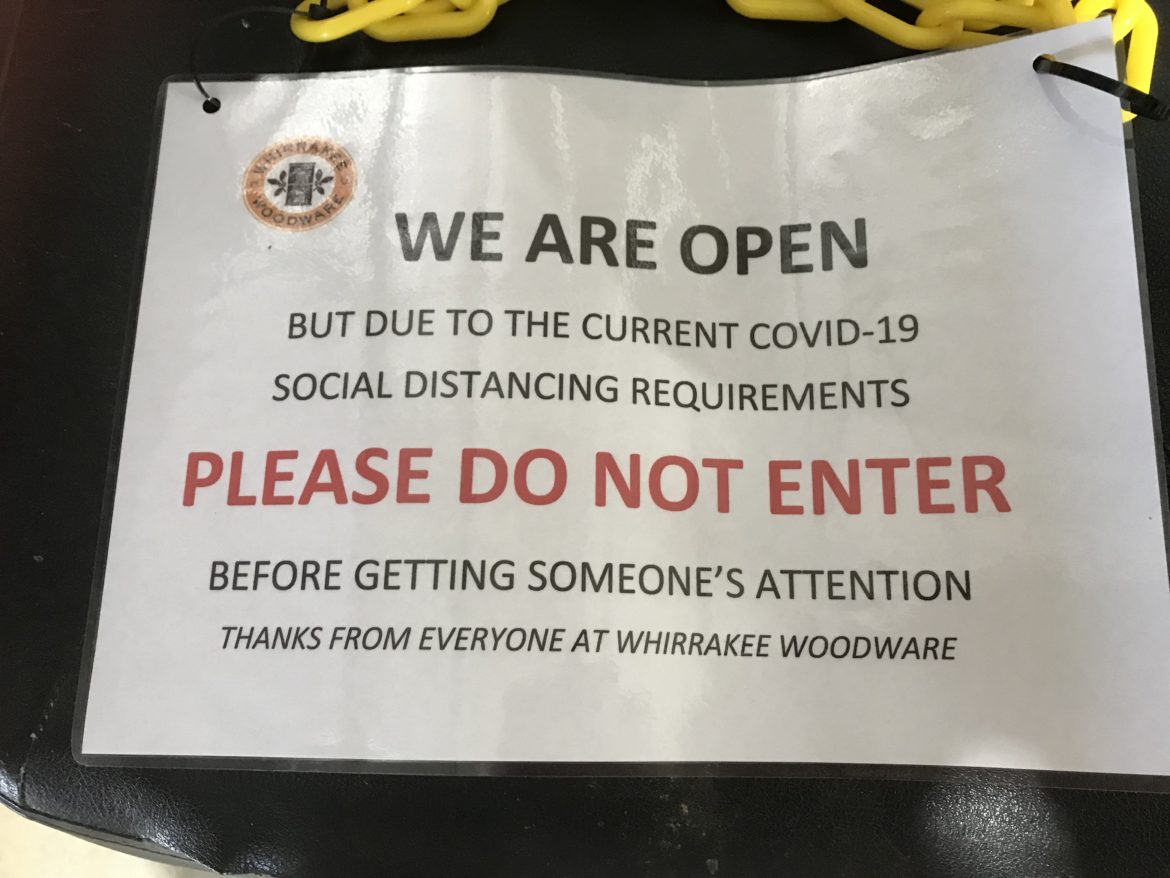 Whirrakee Woodware is STILL open for business, with a COVID safe plan in place.  Which includes: visitor register, hand sanitizer supplied, compulsory wearing of mask (no mask no entry) and social distancing.
-Masks available for purchase at the door
These protocols are as directed by our state and federal governments, to keep you and our staff safe.
It is preferred if you phone or email us with your order before coming in, and we can have everything ready for you when you arrive.
Cheers
from the team at Whirrakee Woodware